Welcome to Ice Sorbet and Tea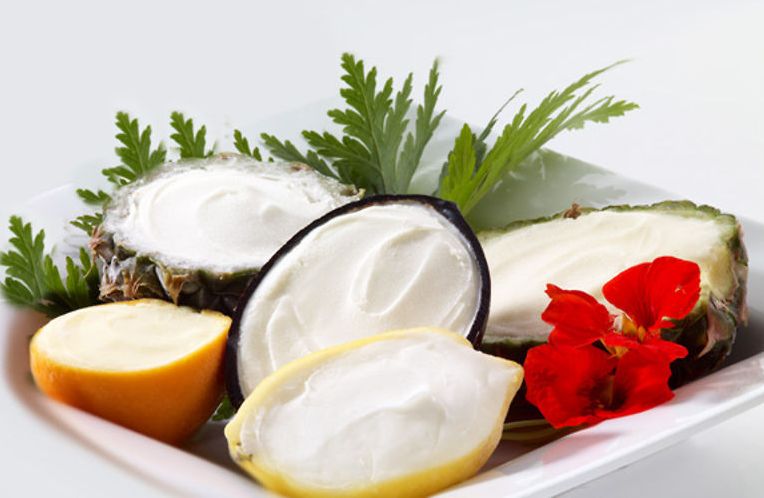 Real  flavour, real fruit

Fruity, refreshing, delicious

The Ultimate Frozen Dessert has arrived!!!  Treat your customers to a "shell Shockingly good" refreshing creamy fruit sorbet, which comes in its own natural shell! The real natural half shells of Pineapple, Lemons, Coconut, Apples and Oranges have been cored out, leaving just the then filled with great tasting, refreshing, low fat, natural fruit flavored frozen sorbet.
Ice Sorbet is better than ice cream.  It is a low fat, natural treat that refreshes. These desserts have a wow factor like no other in presentation and taste. They are sure to enhance any restaurant dessert menu, ice cream parlor, kiosk and retail outlet. It is a pleasure to offer these wonderful fruity desserts to our discerning customers.
No preservatives. No Artificial color. Low fat.  Low Cholesterol.  Low Calories.
Every sorbet arrives branded, bar coded and pre-packaged in a sterile plastic wrap.